Celebrating at home?


Order a Mother's Day Weekend Package!

Order an exclusive Mother's Day Weekend Package to celebrate Mom with a delicious meal at home. Available in three sizes for Pick Up, Curbside or Delivery on Mother's Day weekend.
Enjoy our exclusive Mother's Day Weekend Packages available for Pick Up, Curbside, & Delivery.
To Go is best for groups between two and four. For groups of 10 or more, order catering.
Ordering is available on Mother's Day weekend.
Mother's Day Package
Starting at $21.50 per person*
Orders include fresh-baked focaccia bread. Butter chips, disposable silverware, plates, napkins & serving utensils available upon request.
Catering Pan Sizes
Included & Available Upon Request
Foccacia Bread
Dipping Oil
Utensils
Plates
Napkins
Butter Chips
Package Details
CHOICE OF SALAD
CHOICE OF MAIN COURSE
Chicken Parmesan, Chicken Marsala, Pasta Brio, Pasta Woozie, Shrimp Scampi
SIDE
**Available for Feeds 10 Package Only**
Grilled Asparagus or Garlic Mashed Potatoes
DESSERT
Mini Cannoli
*Per person price based on Feeds 10 portion
Mother's Day Weekend Packages are not available for Dine in.
Reserve your table for Mother's Day
Bring Mom to Bravo! Italian Kitchen on Mother's Day for a fun, festive meal the whole family will love! We open at 11am on Mother's Day. Our staff is ready to host your party, keeping Mom at the center of it all. But don't wait – make your reservation today!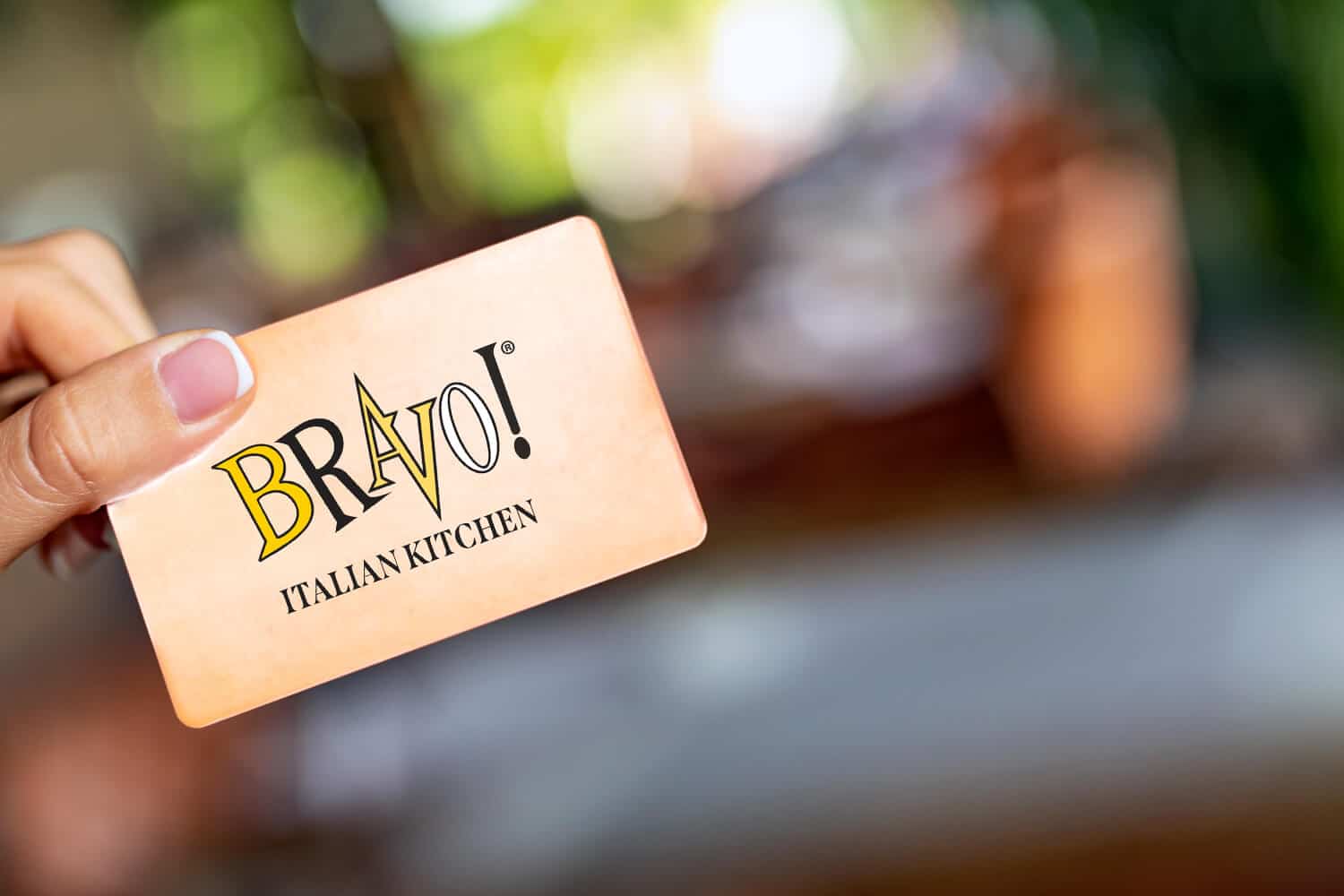 A gift for Mom
A gift card from Bravo! Italian Kitchen is the best way to show Mom how much you love her. Treat her to a meal she can enjoy anytime she wants! Our gift cards come in any denomination and are available to purchase in our restaurants or online. Purchase one today!