PURCHASE $50 IN GIFT CARDS AND RECEIVE $10 IN BONUS CARDS
THROUGH DECEMBER 31, 2023
Gift Card Purchases must be made between 11/1/2023 – 12/31/2023. Bonus card valid 1/1/2024 – 2/29/2024. Offer available online & in store. Bonus cards will be emailed to the purchaser. Qualifying gift card purchases cannot be purchased and redeemed in the same day.
Give the Gift of Good Taste with Bravo! Gift Cards
We provide our guests with extraordinary service, handcrafted beverages, and food made with the freshest ingredients. To dine at Bravo is to encounter an experience above and beyond expectations, leaving everyone filled with joy.
Send eGift Cards
Choose one of our eGift card designs
Your email gift card will be delivered within minutes, or choose a future email delivery date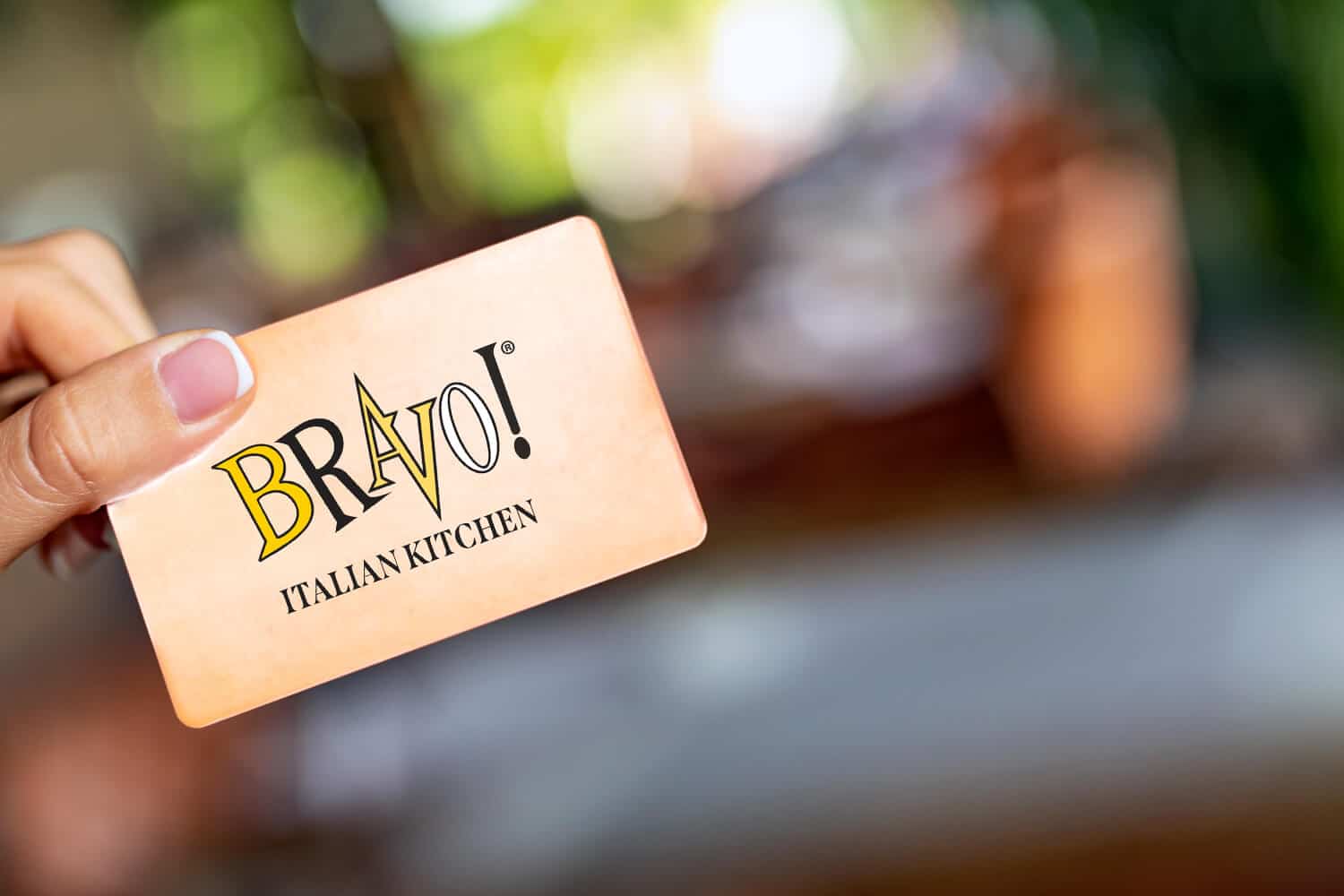 Mail Gift Cards
Personalize your restaurant gift card with a greeting
Choose from three convenient shipping options
YOUR BRAVO GIFT CARDS NEVER EXPIRE!