It's time to shower the bride-to-be with love and best wishes! Experience the ultimate bridal shower at Bravo! Italian Kitchen, our group dining menu packages offer a selection of delicious fresh and flavorful Italian dishes for everyone to enjoy – from appetizers, crisp salads, and signature pasta, to lighter bites or gluten-sensitive and vegetarian options. Relax with your friends and family over a leisurely Sunday brunch or lift a glass to toast the future Mrs. while sharing an unforgettable family style or plated lunch or dinner.
Our contemporary and welcoming semi-private and private dining rooms are perfect for hosting small and large group events. Our talented wedding event planners will keep things stress-free by assisting you every step of the way as you plan your bridal showers, so you can focus on celebrating with the bride.
If you prefer to host your bridal shower at home, office or an event venue, order Bravo! Italian Catering for delivery or pickup. Bravo! Italian Restaurant is the secret to hosting affordable and stress-free bridal showers!
Request your Free Event Consultation for events of 20 or more, or call our event planners at your local Bravo! and let us take care of all the details, the best bridal showers are at Bravo! Italian!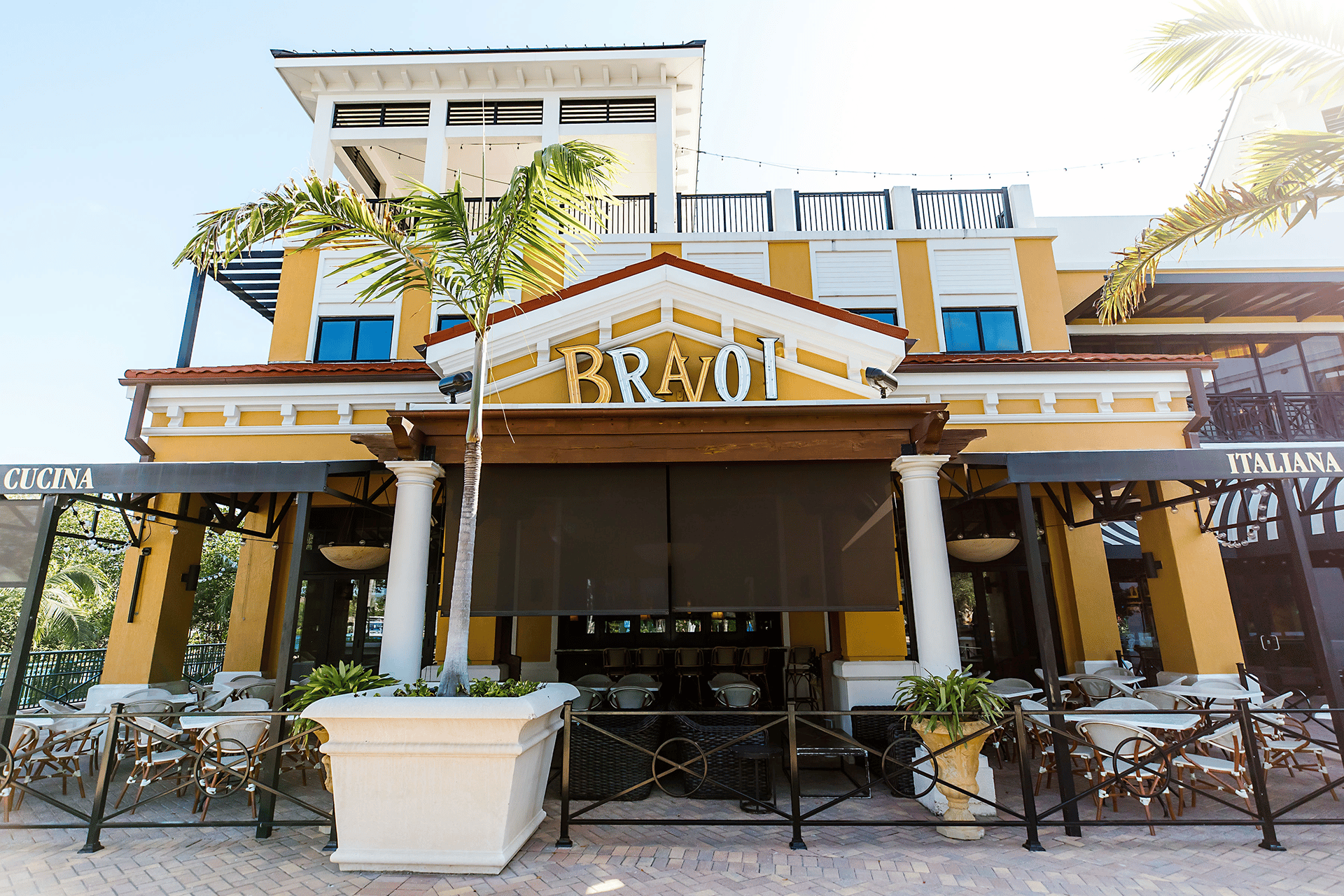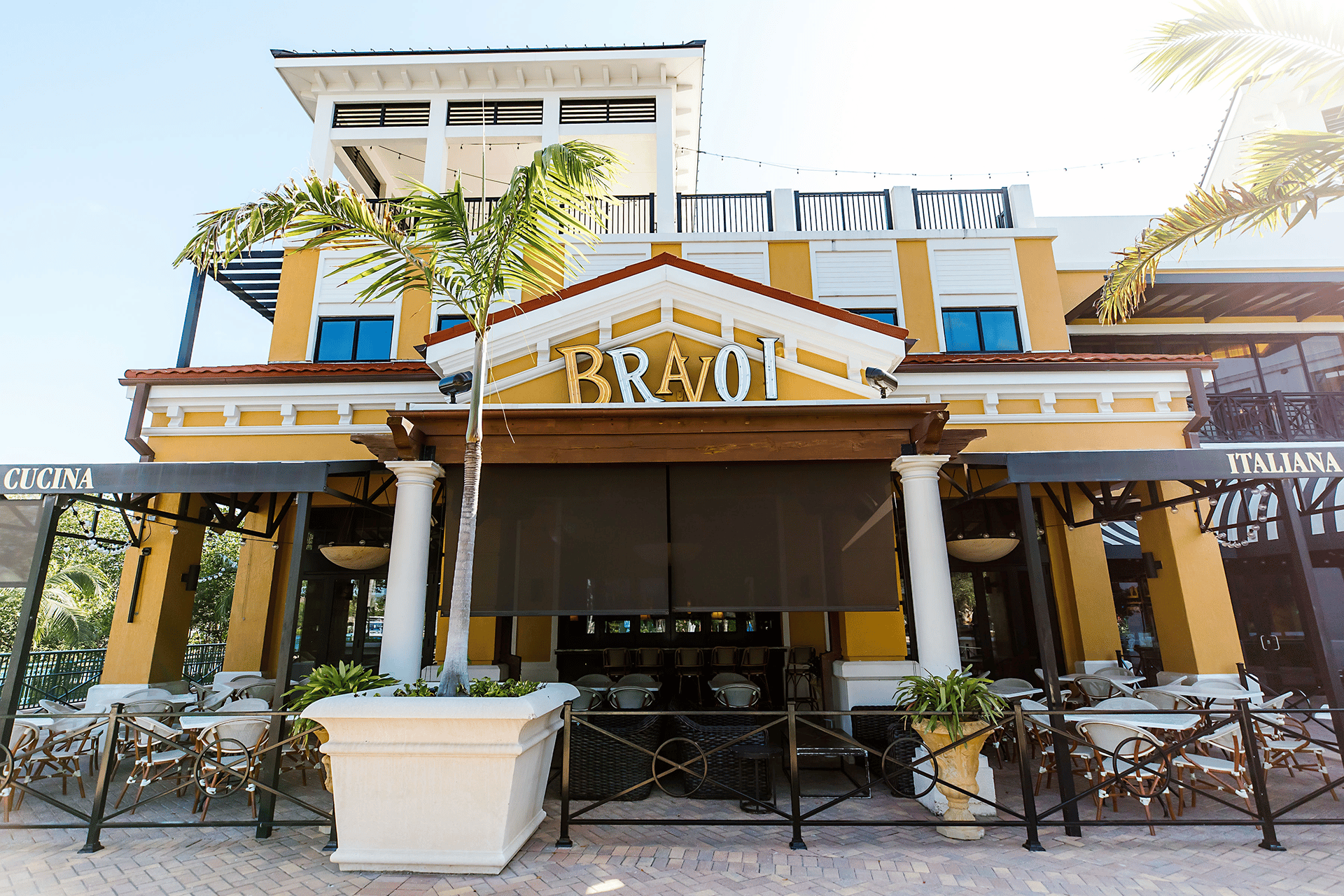 The Perfect Restaurant For Bridal Showers
The Big Day is almost here! Bravo! Italian Restaurant is the best restaurant to celebrate bridal showers. We offer a variety of group dining options for brunch, lunch, dinner, and catering to fit your budget. It is our goal to ensure your bridal shower is just as you imagined, no matter the size of your group. Reserve one of our semi-private or private rooms for happy memories that will be cherished forever.
Our attentive service and delicious Italian restaurant favorites served in an elegant atmosphere, will make the bride-to-be feel truly celebrated. We will take care of your every wish ensuring the room is set up beautifully, and all menu requests are taken care of.
If you have any questions or need help customizing your experience, we provide complimentary event planning services for Bridal Showers of 20 or more guests. The Bravo! Italian restaurant expert wedding event planners are here to guide you through every step – from menu selection to all the little details – so you can focus on celebrating the bride!
Upscale Celebrations with Bravo! Italian Food
Raise your glasses and say "Cheers to the Bride!" with great Italian food and festive beverages at Bravo! Italian Restaurant! Add a special touch to any bridal shower – from large traditional gatherings with family and friends to casual office lunches for coworkers – with delicious Italian food and festive beverages. Everyone will love celebrating together at Bravo! Italian Restaurant!
With all the wedding events that precede the big day – from the bachelorette party to the rehearsal dinner – selecting the right food for every occasion can be a challenge. Our group-friendly menus offer modern Italian food served as your choice of family style or individually plated meals. Start with a choice of a fresh salad such as Chopped or Caesar Salad. Signature Pasta dishes including Pasta Woozie or Pasta Bravo!, along with Italian entrée specialties Chicken Scallopini or Grilled Salmon, for lighter options. If you prefer to host your bridal shower during Sunday brunch, our group menus include decadent Berries & Cream French Toast. And don't forget to add carafes of Bellini, Bloody Mary, Mimosas, and White Peach Sangria for the most festive celebration!
Our Group Dining and Banquet Menu Packages offer options for multiple courses and are affordable to fit your budget. Unlimited Soft Drinks, Coffee & Tea are also included. Let us customize a menu featuring your favorite Bravo! Italian food specialties.
Catering For Bridal Showers At Home Or Office
Celebrate the bride at the office, at home, or anywhere you choose with Bravo! Italian catering. We offer catering menus perfect for bridal showers and wedding party gatherings before the big day!
Party catering can be picked up with a curbside pickup option the same day of your order, or delivered to the bridal shower venue, as long as it is within 10 miles of the nearest Bravo! Italian restaurant location.
It's easy to plan your bridal shower catering. Choose from one of our Celebration Italian Catering Packages, available by the Half Pan, which serves 10 guests, or Full Pan, which serves 20 guests. Bravo! Italian catering orders include our fresh-baked Foccacia bread with utensils, napkins, plates, serve ware, and butter chips, available upon request.
View our catering menus online here. Get the wedding party, friends, and family together to celebrate while Bravo! takes care of the cooking. Bridal showers are always fun and easy Bravo! Italian catering!
The Best Bridal Showers Are At Bravo! Italian!
Celebrate the bride-to-be and the upcoming "big day" with a festive brunch, lunch or dinner sharing delicious Italian food with friends and family. Our elegant semi-private and private dining rooms are the perfect setting to open gifts, play silly games, and raise a glass to the bride. Regardless of the size of your group, Bravo! Italian Kitchen is the best venue for Bridal Showers!
For more information on planning Bridal Showers for large groups of 20 or more guests, contact our Event Planners at your local Bravo! or request a FREE EVENT CONSULTATION. If you're hosting bridal showers for groups under 20 guests, easily make RESERVATIONS online at a Bravo! Italian restaurant near you. Hosting bridal showers at home, office or an event venue around town? Bravo! Italian Catering can bring the party to you! Order CATERING and serve your favorite Italian food to celebrate all of life's special occasions!