Looking for the best restaurant to celebrate a birthday party? Bravo! Italian Kitchen specializes in celebrations for groups of all sizes. From a fun kid's birthday pizza party to an intimate gathering with friends for a sumptuous Italian steak and seafood dinner to a big family bash with platters of your favorite Italian food being shared around the table. Lunch, brunch or dinner, Bravo! Italian is your restaurant for birthday parties!
Our professional event planners will assist with all the details for an unforgettable event. From menu selection with our group-friendly menu packages to room set up arrangements in our private or semi-private event space.
Request a Free Event Consultation or call us at your local Bravo! to start planning your birthday party for 20 guests or more. For birthday office lunches and parties under 20 guests, easily make a Reservation online. When celebrating at home or a venue of your choice, order Bravo! Italian Catering. Everyone will say "Bravo!" to your birthday!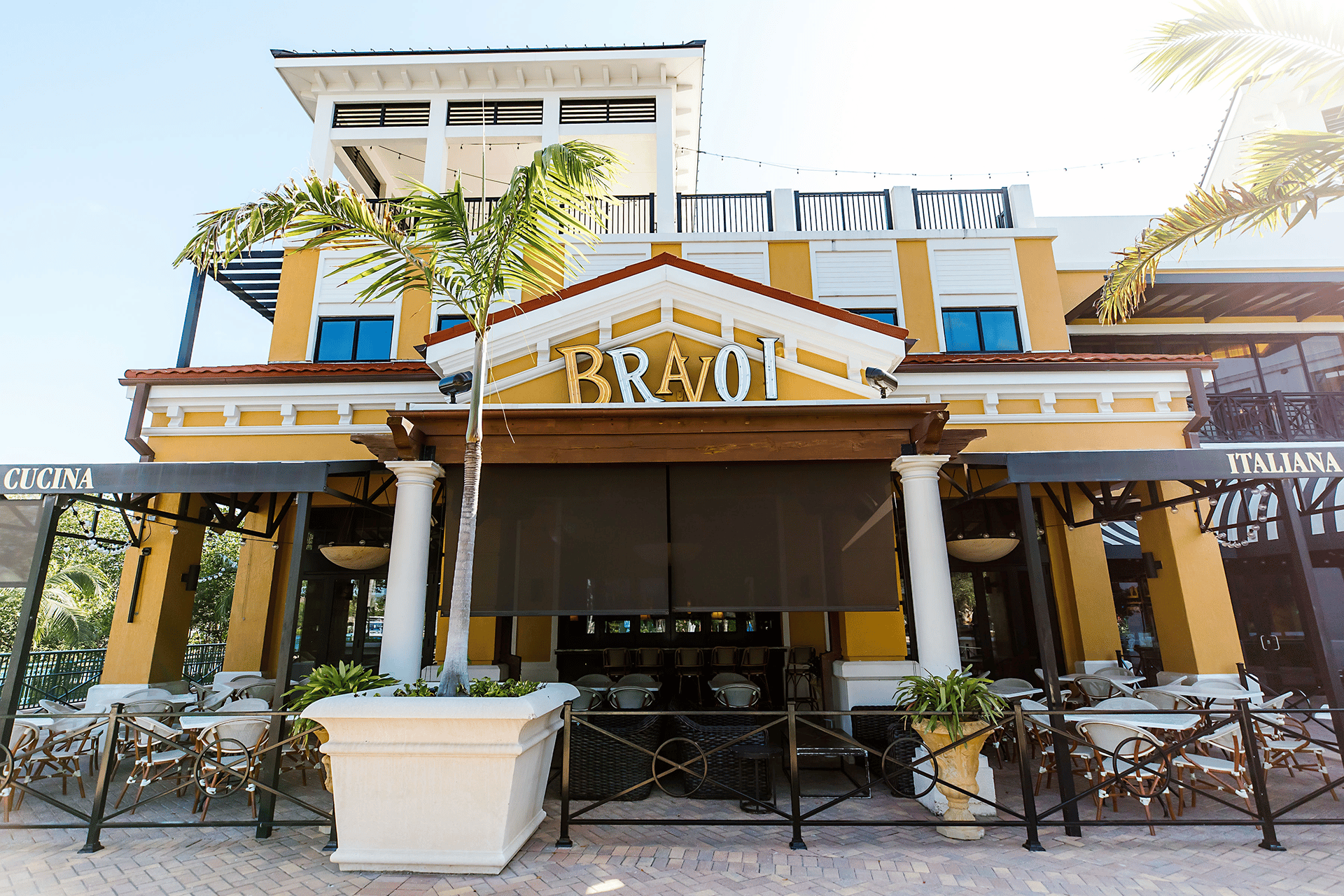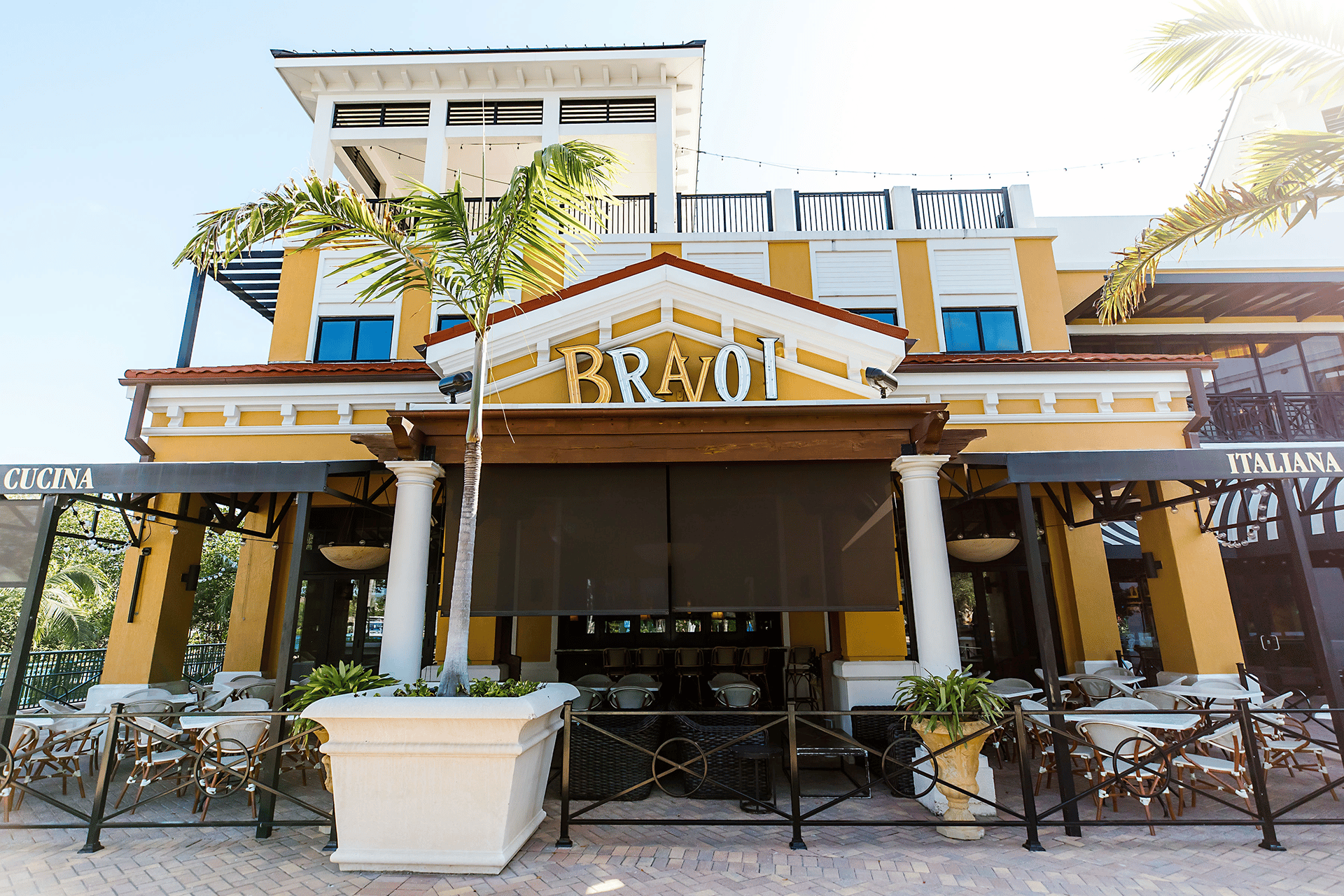 Celebrate At The Best Birthday Party Event Venue
Our casually upscale semi-private and private event spaces provide the perfect birthday party event venue regardless of the size of your group. Our expert birthday party planners will take the stress out of planning your special gathering. Our restaurant team will handle all the details so all you have to do is enjoy the party. Get family and friends together and celebrate you or your loved one with the best birthday party with Bravo!
Birthday parties are a time to celebrate another year of life with friends and family. And what better way to mark the occasion than with a delicious meal at your favorite Italian Restaurant!
Group Friendly Menus For Birthday Parties
From a cocktail party to a chic birthday brunch or a surprise birthday party with friends and family, our group dining menus and bar packages were designed for celebrations with every budget in mind.
Bravo! Italian Kitchen offers group dining menu packages for lunch, brunch, and dinner. Serve your favorite made-to-order Italian food as individually plated dishes or family style with platters shared around the table.
Start your birthday dinner feast with a choice of crisp salads such as Caesar or Insalata Della Casa. Share Bravo! Italian pasta specialties such as our popular Pasta Woozie, Spaghetti and Meatballs, and Shrimp Scampi. Take your dinner to the next level with signature entrées including Chicken Marsala, Grilled Salmon, and Filet Mignon. Our group dining menus include freshly baked Focaccia Bread and unlimited soft drinks, coffee, and tea. Don't forget to add Beer, Wine, and Sangria beverage packages for a festive toast to the guest of honor!
Make it an unforgettable birthday with a decadent dessert such as Caramel Mascarpone Cheesecake, classic Tiramisu, or a selection of our Petite Desserts.
Should you wish to customize a menu for your group, or have guests with special dietary requests, including gluten sensitive and vegetarian, our event planners will be happy to assist and create a menu everyone will love!
Italian Catering For Birthday Parties At Home Or Office
Celebrating birthday parties at home with family and friends or organizing an office lunch to honor your co-workers' birthdays is easy with Bravo! Italian Catering. We provide you with great Italian food made with the freshest ingredients and everything you need for a party anywhere!
Our catering menu features everyone's favorite Italian dishes, presented by the half pan, which serves 10 guests, or the full pan, which serves 20. Order a la carte or choose one of our Catering Packages which include a choice of salad, pasta, entrée, and dessert. All birthday catering orders also include freshly baked focaccia bread. Utensils, napkins, silverware, and butter chips, are available upon request.
View our catering menu here. Your catering order can be picked up at your nearest Bravo! Italian Restaurant or delivered to the office or birthday party venue. Birthday parties are always more fun with Bravo! Italian Catering!
Say Bravo! to Birthday Parties!
Host an unforgettable birthday lunch, brunch, or dinner with Bravo! Italian Kitchen. Our made-to-order contemporary Italian cuisine featuring the freshest and highest quality ingredients, warm hospitality, and casually upscale semi-private and private event venue offers everything you need for an unforgettable group dining experience to share with family and friends.
For groups under 20 guests, easily make RESERVATIONS  online or ORDER TO GO for curbside pickup or delivery from a Bravo! Italian Restaurant near you. For more information on planning a birthday party for a large group of 20 or more guests, contact our Event Planners at your local Bravo! or request a FREE EVENT CONSULTATION. If you're looking to host a birthday party at home, the office, or an event venue around town, order CATERING and enjoy your favorite Italian food as Bravo! Italian Catering brings the birthday party to you.